Martinbike with a new tour program!
Martinbike new in Vathi, right in the touring area!
Vathi is located between Agios Nikolaos and Istro, our main touring area. This allows us to start a large number of tours directly from our station without complex transfers. Of course we will continue to organize some of our popular tours in more distant regions for a change.
At the front desk is a clear table with all the tour profiles and maps. Daily (also Saturdays and Sundays) 2 - 4 different tour levels are driven. Each guest can decide on the evening before for the tour which best suits him on kilos and heights.
Great advantages with our tour organization of MARTINBIKE:
The different levels usually meet at midday or swim in beautiful bays. If the one chooses a stronger level than his partner / in or colleague, one is usually not separated all day but meets on the way and has thus a different holiday day in spite of different skills.
You can change the level. The one have good persevering condition, one can thus Zb. also level blue, black with the more demanding altitude meter for the uphill routes - for downhill you can then change for the easier descents to level green ... Or you have not so the sporty condition for the uphill ride - you can so the altitude of Level green - downhill then the challenging trails drive from level blue or even level black.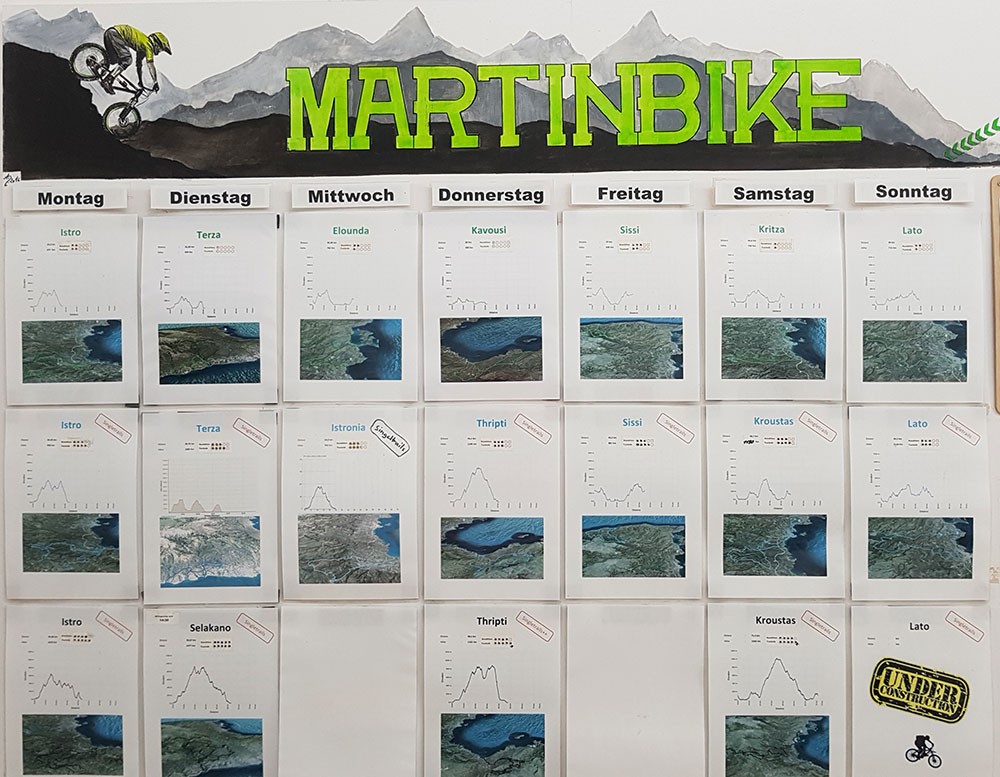 Green Level
for pleasure bikers
300 – 700 hm
28 - 39 km
Mountain bike tours for pleasure bikers. Beautiful singletrails in the flat terrain, otherwise much easier on gravel and dust paths and natural roads. Sometimes sometimes even on challenging gravel roads. But you have a lot of time and can also walk a difficult short passage on foot. We enjoy many stops at wonderful viewpoints and also a lot of time for swimming in secluded bays.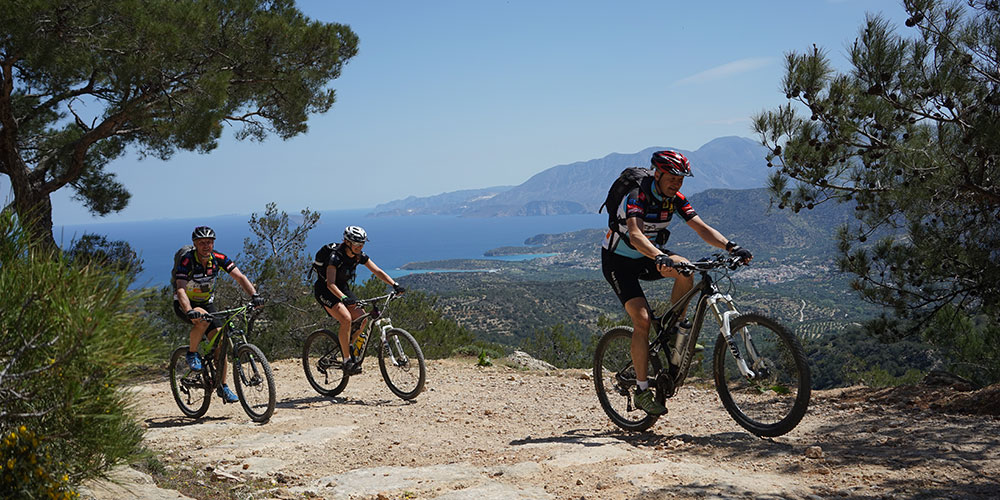 Blue Level
for sports bikers
1000 – 1400 hm
50 – 65 km
Demanding tours for sports bikers. The climbs are predominantly made of gravel and dust. Some of the slopes are also with coarser gravel. Downhill we have dreamlike beautiful singletrails - a lot of beautiful flowtrails but partly also demanding trails - because on Crete the ground is quite dry and dusty but also slippery.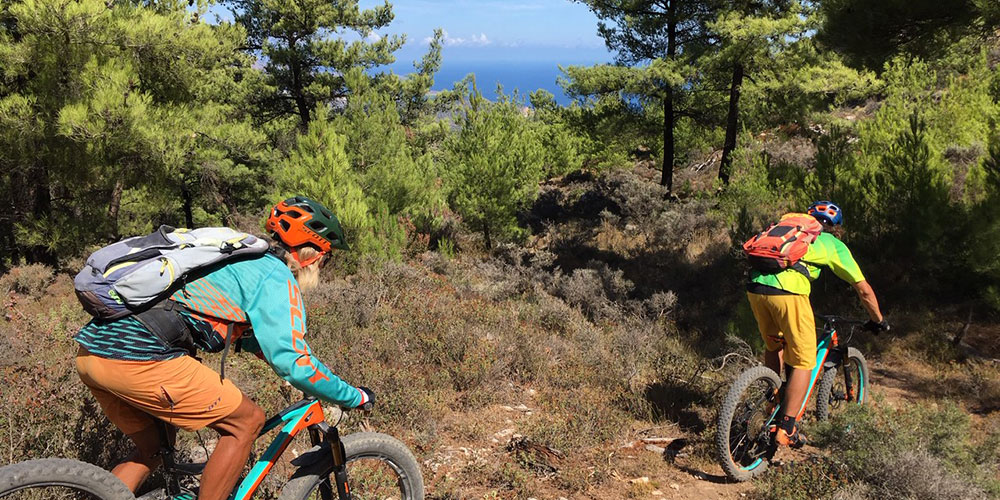 Black Level
1000 - 2000 hm
40 – 80 km
Our highest level! Long climbs on rough roads, downhills, we take the most tricky and longest trails whenever possible. Very good body condition and very good driving technique required! Of course possible ZB. Level blue ascents and then enjoy the most challenging trails downhill. ZB. as our MEGATRAIL here in the video ... with 1000 hm uphill --- 1000 depth meters with the mega trail.